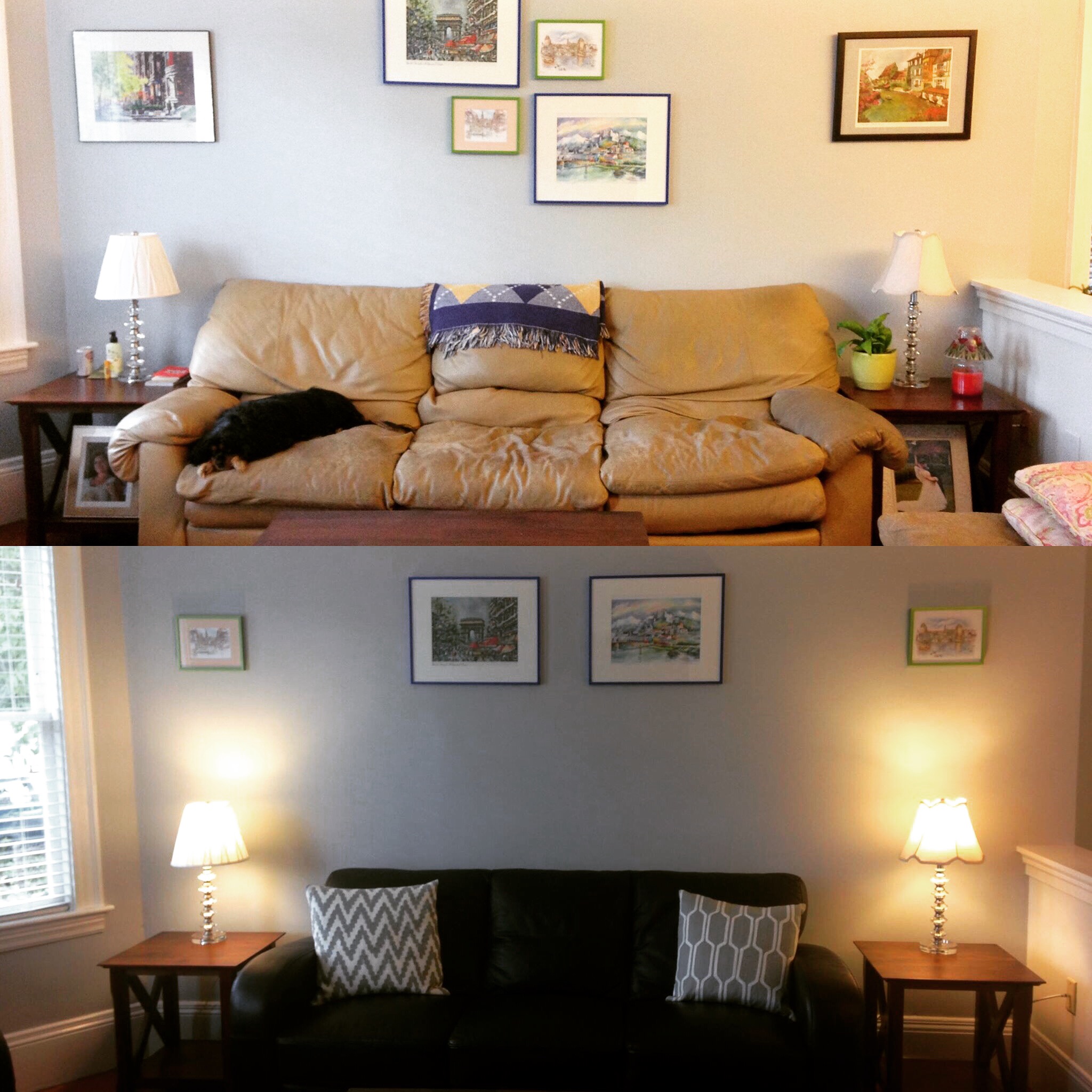 Decluttering and staging a home before listing it for sale
We help clients declutter their home before they sell it. We help sellers transform their house into a home that will appeal to potential buyers by creating simple, open spaces.
Craft Room
We helped a crafty client transform their cluttered craft room back into a useable space.
Laundry and Storage Room
We transformed an outdated laundry room into a modern, functional laundry and storage room. A new washer and dryer were added, as well as plumbing for a utility sink. Warped shelves were replaced with cabinets. Shelves were added to empty floor space to maximize vertical storage. The renovation also included upgrading the light fixture, painting, and adding a more secure door. Now this room does double duty, allowing for easy access to storage items and laundry.